Best IT Jobs in Nepal
With the growing opportunities in the technological world, IT Jobs in Nepal are quite in demand. The global marketplace has slightly changed in recent years and with this, the establishment of IT companies has been growing along with the increasing demand for IT Jobs in Nepal.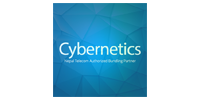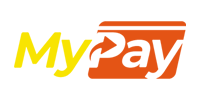 Top IT Jobs in Nepal | IT Jobs in Nepal for Freshers
IT is one of the most lucrative jobs in the world. Any business, regardless of size, undoubtedly depends significantly on IT to remain competitive and, preferably, thrive in this competitive business world. Every company strives to be as efficient as possible by streamlining its operations; thus, IT plays an important role here. With different technologies emerging in the world, there is a high demand for IT graduates in the business market. IT Sectors in Nepal are also blooming due to which on a daily basis different companies have openings for IT jobs in Nepal. Currently, there are various IT Jobs in Nepal for Freshers and experienced ones. For more details and opportunities visit www.kumarijob.com for a list of Top IT Jobs in Nepal.
Types of IT Jobs in Nepal
IT jobs in Nepal have been steadily increasing as the IT industry has been growing. There are many IT jobs in Nepal, but the most common ones are web development, software development, and computer programming.
IT Jobs in Nepal can be categorized into three types:
1) Non-technical positions: these kinds of jobs involve administrative tasks like data entry, customer service, and marketing.
2) Technical positions: these jobs require that one have the technical know-how or computer science as a degree to take on the role; they include web developers, software developers, computer programmers, system analysts, and network engineers.
3) Technical support: these jobs include help desk operators and customer service representatives who handle technical issues with computers or software.