NEPAL TO LAUNCH ITS OWN SATELLITE BY BAISAKH 2076 | नेपाल ले पनि अब आफ्नै उपग्रह प्रक्षेपण गर्ने!!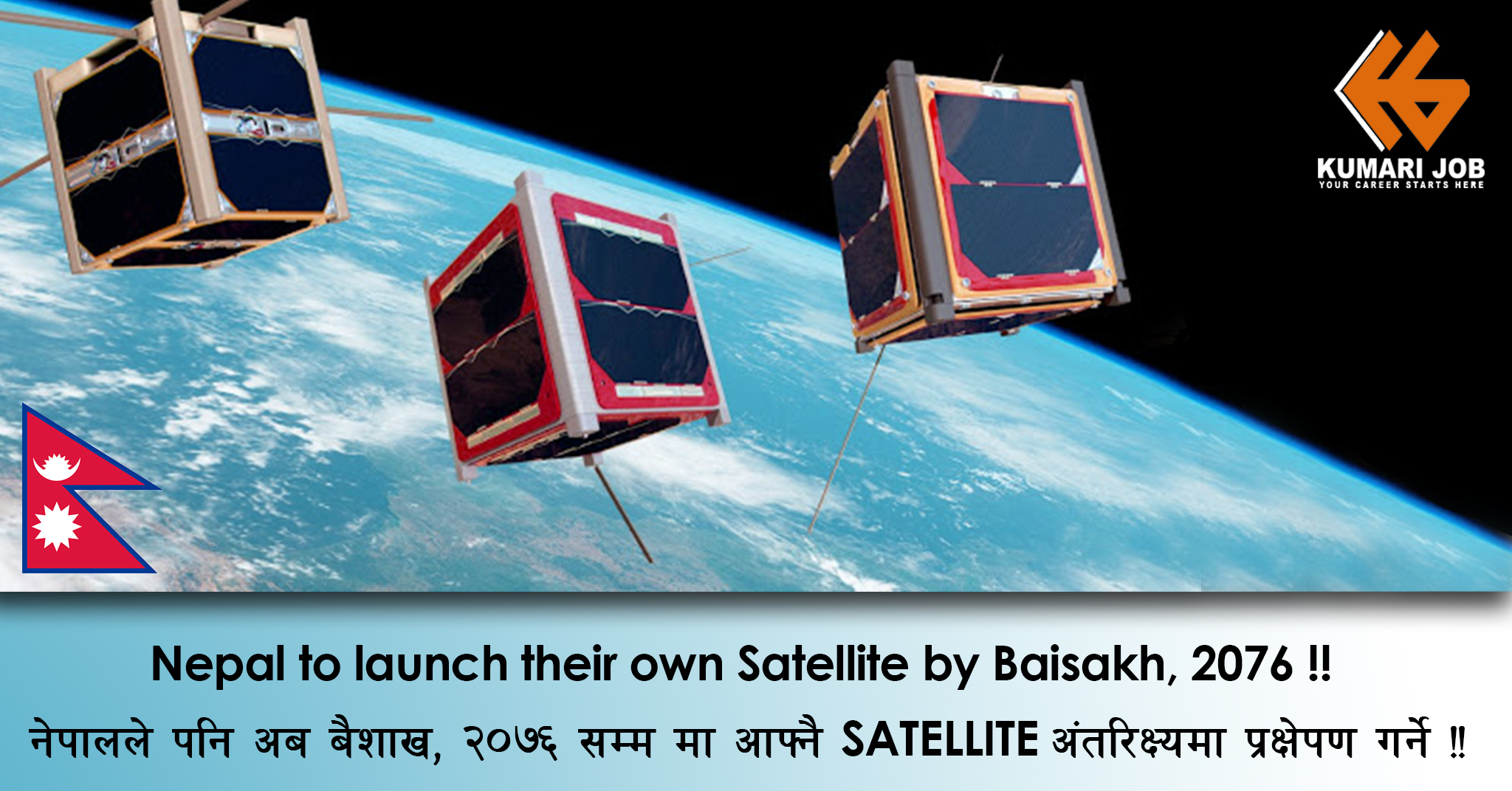 NEPAL TO LAUNCH ITS OWN SATELLITE BY BAISAKH 2076:
Nepal having its own orbital slot for more than 35 years now (in 1983) is finally ready to launch its own Nano-satellite by mid of May this year if things goes as planned. All thanks to Mr. Avash Maskey and Mr.Hariram Shrestha who have been sent to Kyushu Institute of Technology (Kyutech) in Kitakyushu of Japan to expedite the preparatory works to launch the satellite by Nepal Academy of Science and Technology (NAST), and Nepal gets to mark its first milestone ever in the tech history of Nepal. They have been selected under a postgraduate study program at the institute, which has been helping the nations that have not been able to operate their own space missions.
According to the head of Technology department at NAST Mr. Rabindra Dhakal, the Government of Nepal has financially aided by providing Rs 18 million to launch the satellite. But the name of the Nepali satellite is still to be unveiled, Kantipur reports the name of the Satellite to be NepSat-1 whereas Nagarik writes it to be Birds-3.
As per NTA, the solicitations from the satellite contain Government services and commercial facilities. The Governmental amenities include e Governance connectivity, Telecommunication Service to inaccessible zones, Disaster response / Backup communication.
Whereas profitable services may embrace Direct to Home (DTH) TV service, back haul for cellular turrets, VSAT plus internet broadband. Satellites can also deliver connectivity to
Airplaners for Wi-Fi internet service in flight. The satellite will also make it promising to find out the epicenters of quakes. However, the nanosatellite will not be able to generate a web for broadcastings and internet. A bigger cable will be compulsory to do such work and such a satellite budgets around Rs 600 billion.
The Global tender for the setting up and contracting of Nepal's satellite by International firms is identified to result in bestowing the contract very soon. The Nepal's Satellite tender was drifted on Oct 2016. Once the contract is awarded, the worldwide firm will undertake the initiation of satellite in the orbital space allotted to Nepal. They will also be accountable for operation and preservation of the satellite propelled as per Nepal's corporate model and viable terms.