Insurance Job Vacancy | Reliance Life Insurance Limited | Kumari Job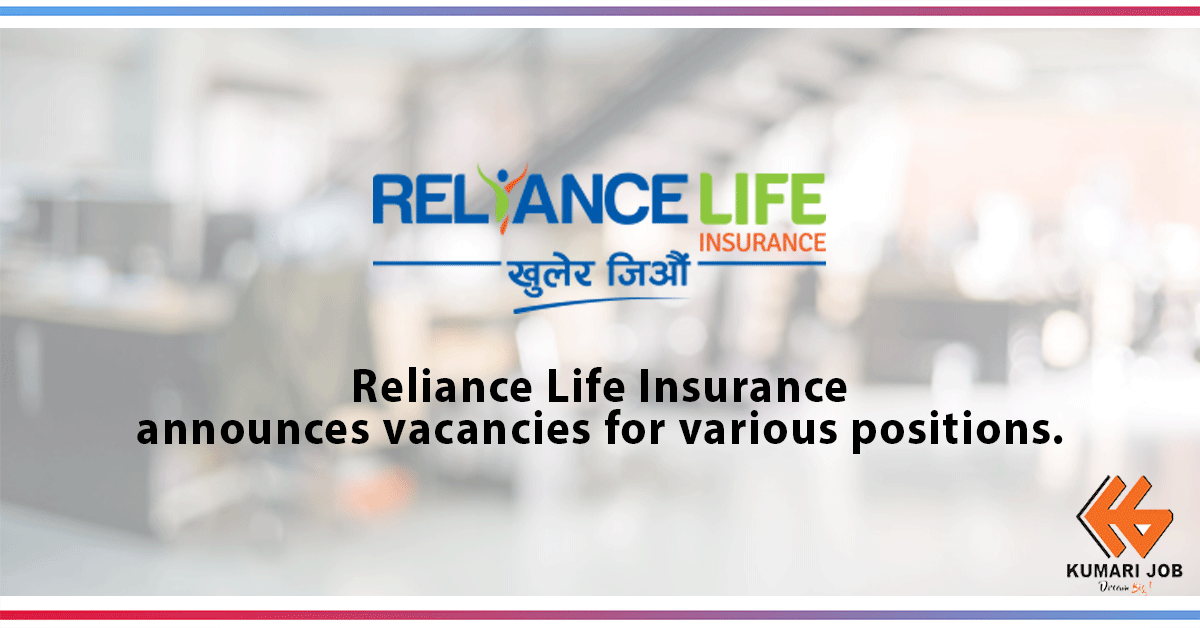 Reliance Life Insurance Company is promoted by eminent business and industrial houses including one of the leading commercial banks in the country and has a wide network of 119 branches throughout the country. In the short span of its operation, the Company has established itself as a recognized and prominent brand in the market with innovative products & services and operated by a highly professional team. The Company invites highly dynamic, result oriented & self-motivated Nepalese citizens for the following positions:
Head – Training
Head – Branding and Digital Marketing
Claims Officer
Compliance Officer
Administration Officer
Account Assistant (Few)
Sales and Marketing (Few)
Branch Managers

For more details, visit our company website https://relifeinsurance.com/en/career/
Interested and qualified candidates are requested to forward their resume along with the Cover Letter within 10 days to vacancy@relifeinsurance.com Shortlisted candidates will be reached for further deliberation.
Job Locations:
– Chandranigahpur
– Daldale
– Urlabari
– Geetanagar
– Damak
– Kritipur
– Itahari
– Putalisadak
Reliance Life Insurance Ltd.
New Baneshwor
Contact: 01-5970400 / 01-4787224
contact.center@relifeinsurance.com
www.relifeinsurance.com