Vacancy in Nepal Airlines for various positions
Vacancy in Nepal Airlines are currently the most in-demand jobs. Kumari Job updates the list of vacancy in Nepal Airlines with detailed description and apply instructions.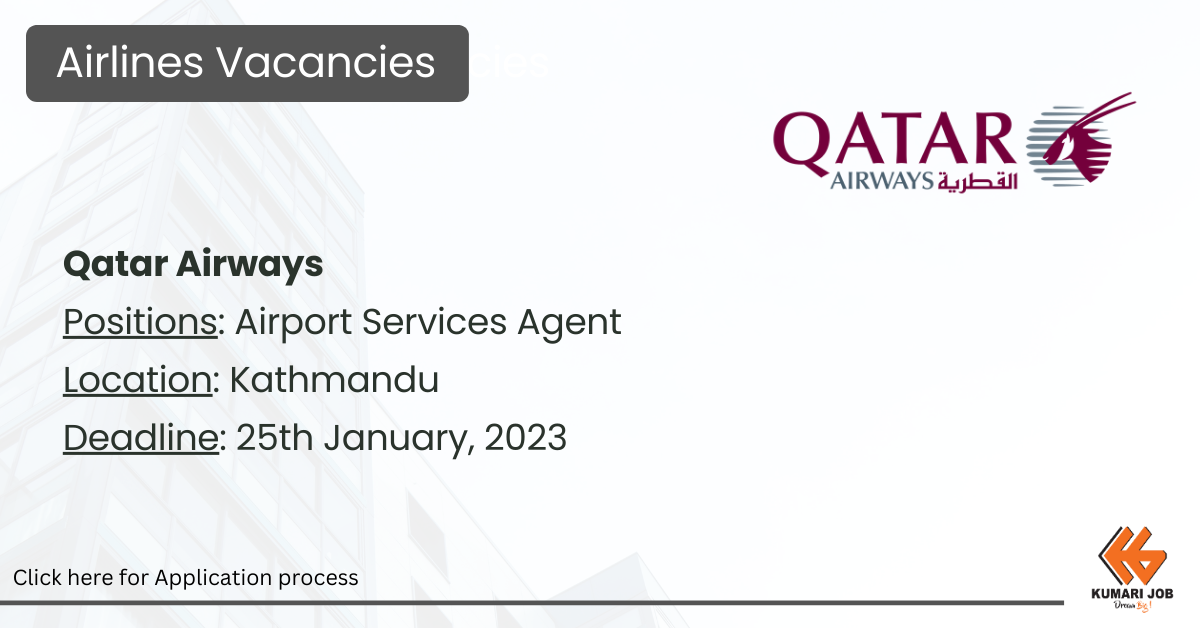 Qatar Airways announces vacancy for Airport Services Agent.
Nepal Airlines Corporation announces 138 vacancies for multiple positions.
Latest Vacancy in Nepal Airlines | Job Vacancy in Nepal Airlines for different positions
Nepal Airlines is one of the leading airlines in Nepal.The company has been operating since 1951. Nepal Airlines offers a range of career opportunities for different positions such as pilots, cabin crew, engineers and ground staff etc. If you are interested in applying for different airlines vacancies in Nepal, make sure you have a look at www.kumariob.com for vacancy in Nepal Airlines. Kumari Job also list the vacancy in yeti airlines, vacancy in himalaya airlines, vacancy in buddha airlines, vacancy in shree airlines and many more.