Top Freshers Jobs in Nepal
As a Fresher, it is important to make the right decision before jumping on to a new career path. With the right guidance and hard work, one can easily find freshers jobs in Nepal. There are many companies that provide freshers jobs in Nepal, so it is important to research the market and grab the right opportunity.On a daily basis, we update a list of best freshers jobs in nepal for different industries.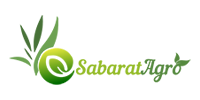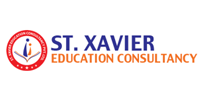 Prior to embarking on a new career path as a Fresher, it is crucial to make the right choice. With the right career path and the right attitude, freshers can grab these opportunities and make a successful career in Nepal. From IT, finance, and marketing to hospitality, retail, and healthcare – there are plenty of freshers jobs in Nepal. These jobs provide an opportunity for freshers to learn new skills and hone their existing ones while gaining valuable work experience. Whether you are looking to start your career in the corporate world or explore other options Kumari Job updates the freshers jobs in Nepal in daily basis. Freshers should take advantage of these opportunities as it helps them to gain experience and learn about the competitive industry. With a good understanding of the job market, one can easily find suitable freshers jobs in nepal that match their skillset and interests. Before searching for freshers jobs in nepal, one should create a complete CV that showcases their skills, educational background, objective and many more. For more details and opportunities visit www.kumarijob.com for latest Freshers Jobs in Nepal. You can register here as a jobseeker : https://www.kumarijob.com/jobseeker/signup and can serach for suitable job vacancies and can easily apply for jobs.