Sunrise Bank announces Vacancy!!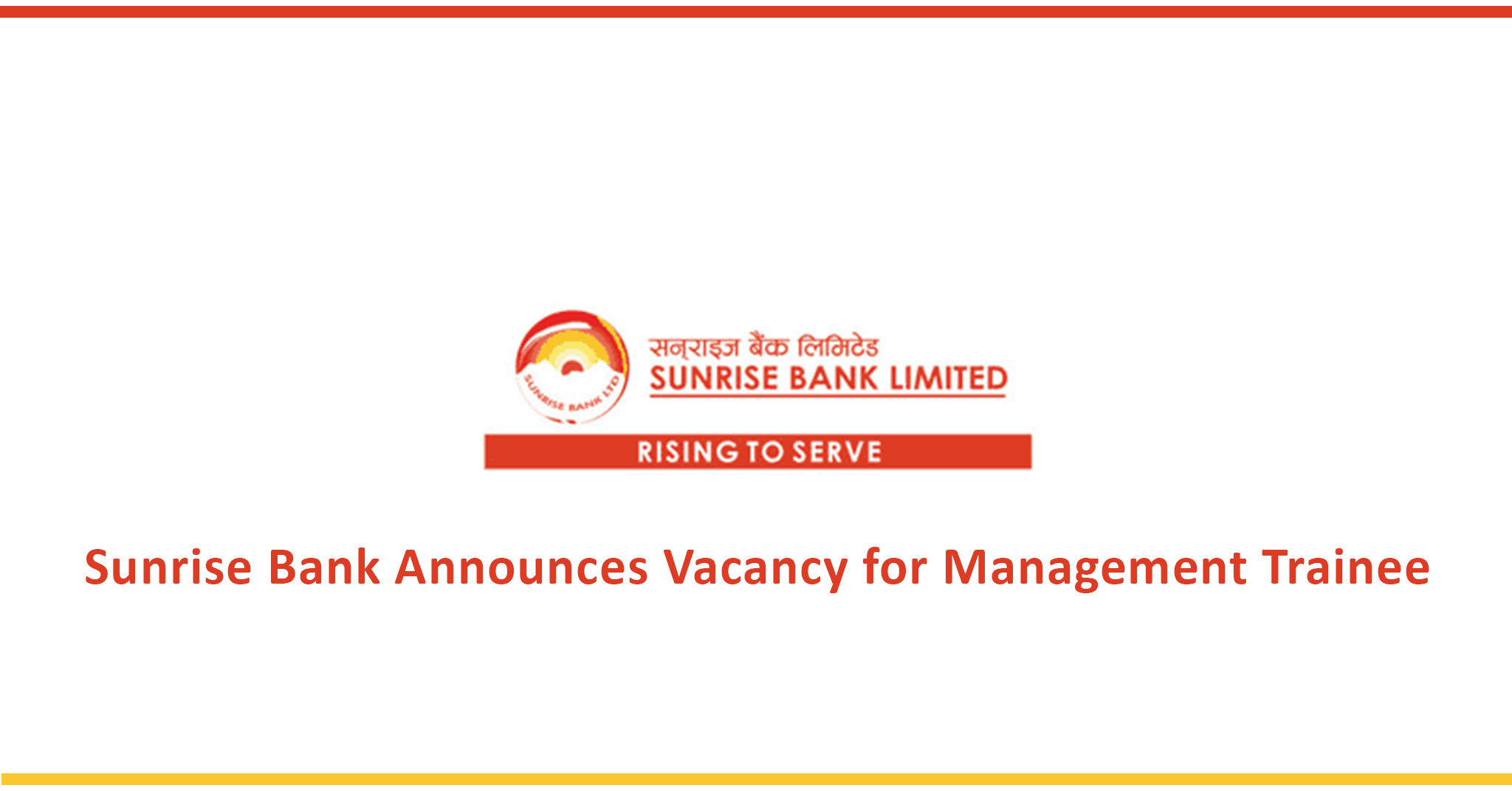 Sunrise Bank Limited is a fast growing "A" Class Commercial Bank with diversification to various areas of functions and expansion aims to increase the pace of quality growth in the coming years. In this process the bank requires a pool of competent Human Resource to surpass the targeted quality growth in an effective, efficient and sustainable manner.
The Bank would like to request for applications from competent Nepalese candidates in positions mentioned below. The respective candidates should have innate qualities including but not limited to team player, position attitude and strive for quality performance.
Position: Management Trainee
Number of Vacancies: Few (Branches under all Seven Province Offices)
Should be a Master Degree holder preferably in management from recognized university, with a minimum of first division marks/3 CGPA on a scale of 4.
Should possess a strong communication skill in both English and Nepali.
Should be proficient in the use of computer application.
Age not exceeding 28 years as of last date of application.
The candidates shall be placed on the job training for one year and later confirmed to Junior Officer Level on successful completion of training period.
The successful candidates will be placed on the job training at any branches for the training purpose.
Local candidates are encouraged to apply and placement shall be done on local basis.
Candidates meeting the above mentioned criteria can apply through www.sunrisebank.com.np/career within 15th May, 2019.
The bank reserves the right to reject any/all applications without assigning any reason.
Sunrise Bank Limited
Corporate Office and Main Branch: Sunrise Plaza, Gairidhara, Kathmandu Nepal
Toll Free No. 16600122444
Tel: +977-1-4422475