Kumari Job marks 6 years with fresh new website and mobile app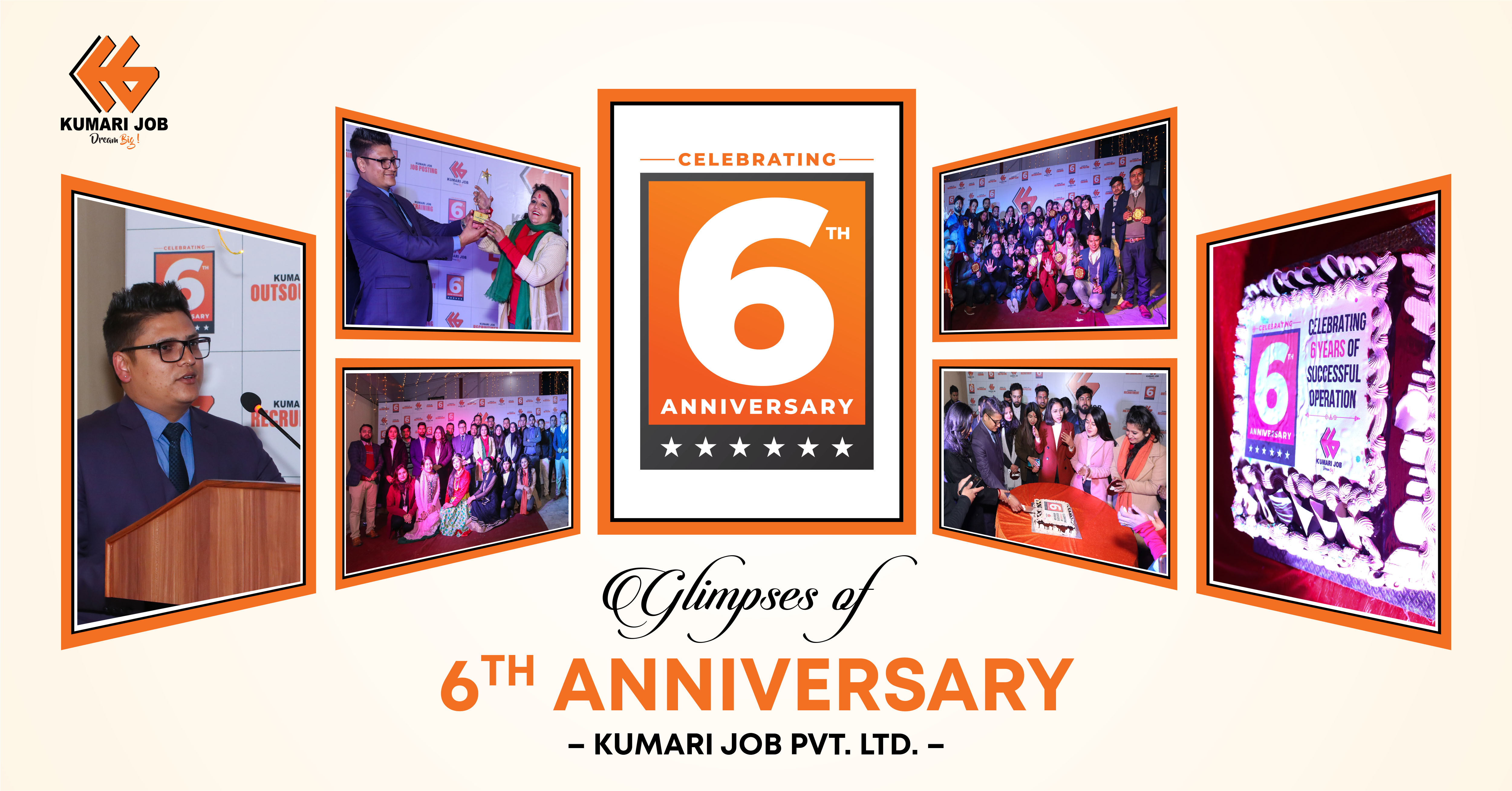 KUMARI JOB MARKS 6 YEARS WITH FRESH NEW WEBSITE AND MOBILE APP
Since its foundation in 2014, Kumari Job one of the leading legally certified human resource consulting firm has been working at its best in matters relating to Human Resource Management, Outsourcing, Recruitment, Placement services, Job Posting and Training.
Kumari Job is morally operating by following the principles were value of clients are highly understood and recognized to provide them with the best services.
To mark its 6th Anniversary, the HR consulting firm launched their new website and mobile Application celebrating the achievements with their staffs. Kumari Job commenced their anniversary with the staff members performing in cultural songs and dance as well as different entertaining games. The staff members, who have successfully completed 1 year, were awarded in different categories among which Mrs.Shreejana Timilsina was awarded as Employee of the year.
The theme of this year was "Let's meet, greet and strengthen this bond between us". And distributed token of love to their clients. At the end of the of the programme the Managing Director of Kumari Job thanked all the members and clients for trusting as a resource to help find jobs that fit lives.He also highlighted that Kumari Job aims to show that their heart,strength and drive of the Job portal are built on these amazing dedicated staffs who help employers and job seekers on a daily basis.
Cheers to our 6 years of Journey!!!