Job Opportunity | Chandragiri Hills | CGH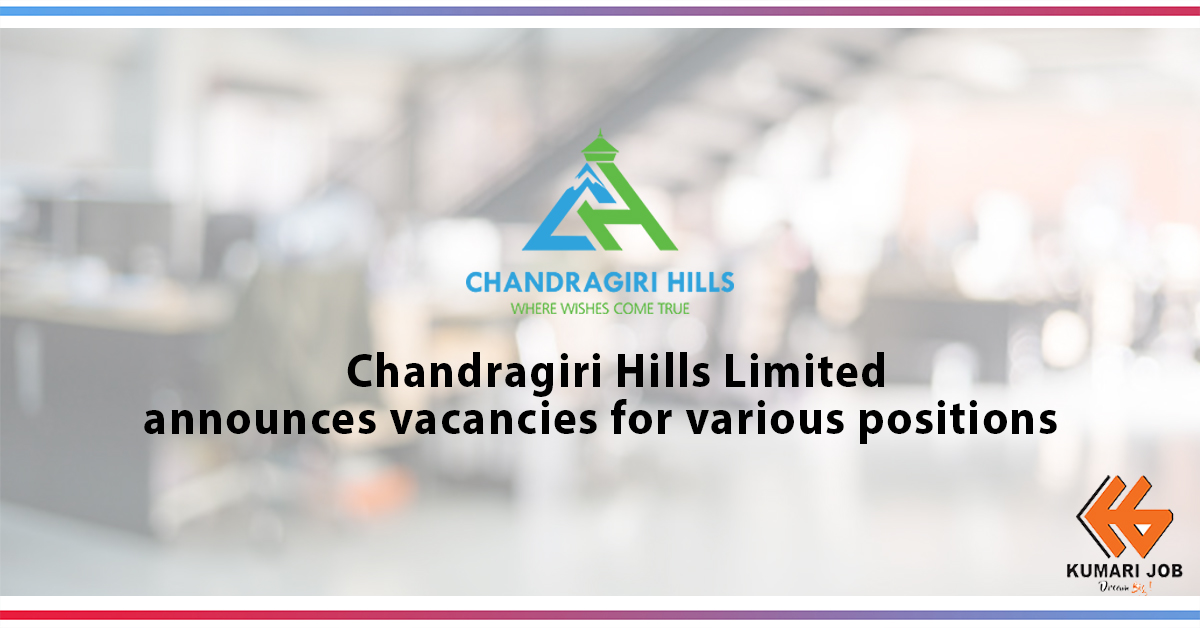 Chandragiri Hills Ltd. is a hospitality company promoted by the prominent business group of Nepal. The company offers a diversified range of facilities and services such as Cable cars, 100 rooms Luxury resorts, Restaurants/Bar, Conference Halls, Children Playground and Natural History Museum, Hiking Trail, Amusement Park many more.
Chandragiri Hills Ltd. is looking for motivated, self-driven, and result-oriented Associates with excellent interpersonal, customer service, and communication skills individuals who welcome challenges and aspire to be a part of an exciting brand with excellent career opportunities may apply for the following positions for existing and expansion project.
Position: HR Manager
Number of Vacancies: 1
Minimum Qualification: Master's Degree
Minimum Experience: 5 years of experience
Position: Account Officer / Senior Assistants
Number of Vacancies: Few
Minimum Qualification: Bachelor's Degree
Minimum Experience: 4 years / 3 years of experience
Position: F&B Controller
Number of Vacancies: 1
Minimum Qualification: Bachelor's Degree
Minimum Experience: 5 years / 4 years of experience
Position: Administrative Senior Assistant
Number of Vacancies: 1
Minimum Qualification: Bachelor's Degree
Minimum Experience: 3 years / 4 years of experience
Interested candidates can send their application mentioning the position applied for and expected salary, and updated resume, within 7 days to the following address: info@chandragirihills.com
Shortlisted candidates will be called for an interview
For more details and requirements please contact at HR Department on below mentioned phone number during office hours.
Chandragiri Hills Ltd.
Thankot, Kathmandu
Phone no: +977 4312515 Ext: 114