BACK IN THE GAME: LEAKED FEATURES OF THE SOON ROLLING OUT NOKIA 9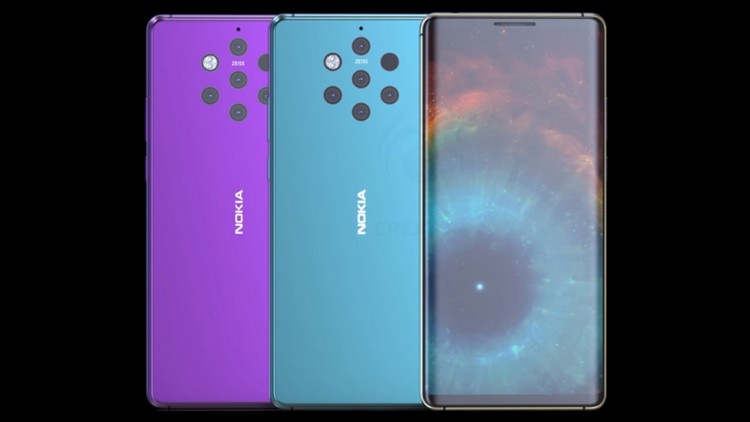 The toughest, roughest of all, NOKIA is very soon going to be back in the competition with its cooler than ever android NOKIA 9 PUREVIEW. Found with a vision of CONNECTING PEOPLE, the company has definitely been doing so for the past 153 years of its journey though it faced major fall back in the market for some years.
It's no news that in recent times Samsung alone has been selling more smartphones than Apple, Nokia and Blackberry combined with overall sales reported to be somewhere around 1 million devices per day. Yes, that's a huge figure still, not yet shocking. Let's see if we might get a new market leader in the game. Initial sales channels developed for selling Nokia feature phones in 2017 & 2018 have formed good foundation for its smartphone sales. Due to which sales are predicted to pick up in the upcoming launch in India and middle-east countries.
Plenty of sources and news stories claim about it launching today (5th Dec) while some inform about a postpone announcement by Juho Sarvikas, Chief Product Officer of Nokia HMD. However, it's officially announced to not be latter than this year end. While it reaches your hands and shelves, let's move towards its LEAKED FEATURES AND PRICE RANGE.
As per the looks its overview is expected to have a dual glass design on both sides of the device with borders engraved in metal frame. Rumors suspect it to have wireless charging, Android 9 Pie and a long lasting battery of 4150 MAH. Well, we all know Nokia for its battery and camera, right?
For the hardware, a Qualcomm Snapdragon 845 would be inset, the fastest till date. With a RAM of 8 GB and internal storage of 128 GB it's like having Google photos backup on your phone itself. Save all the favorites without having the need to expand memory all in a pocket fitting size of 5.9 inch display. Protecting your phone from dust and water is going to be a story in the past. Gadgets lovers are going to get crazy for its PENTA-LENS CAMERA SETUP with artificial intelligence. You read that right! Get ready for a lot of mobile photography.
With PUREVIEW the only more thing we could wish for is its price to fit within our budget. But a high end device like this should be priced accordingly, no doubt on that. Its PRICE IN NEPAL is presumed to be around the range of 70,000. Can't wait for its launching to be marked on Nepali calendar and get hands on it through online shopping in Nepal. How eager are you for its launch? What do you think will be the price for this anticipated gadget? Drop any opinions down in the comment box below.