Top 10 most inspiring movies of all time.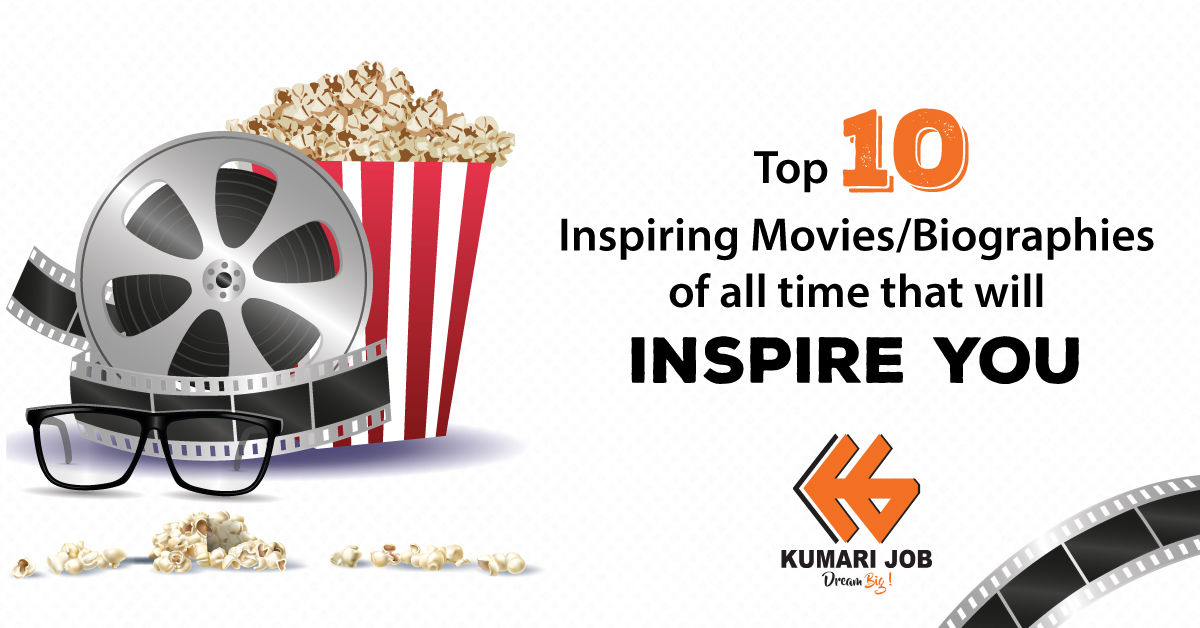 So how are you guys inspiring yourselves during this quarantine period, there's always a way to learn something new, explore yourselves and do some productive things. Inspite of so many things to do out there, you could simply lie down and watch these amazing inspiring movies and bring a change within yourself.
Top 10 inspiring movies of all time.
Forrest Gump – "The presidencies of Kennedy and Johnson, the events of Vietnam, Watergate and other historical events unfold through the perspective of an Alabama man with an IQ of 75, whose only desire is to be reunited with his childhood sweetheart."

The Shawshank Redemption – "A 1994 movie linked with two imprisoned person bond over a number of years, finding comfort and being saved from the evils or sins through act of morality".

The Pursuit of Happyness –"A 2006 movie a struggling workman role played by the 'Will Smith' as a father and his son 'Jaden Smith' given the son role in the movie. Father pursuing all the source of happiness to his son altering the forbidden sides and fighting for his son's happiness.

Rocky –"Portrayed the famous actor Sylvester Stallone, In the film Rocky is highlighted as an underdog fighter that does battle with numerous brutal opponents, and wins the world heavyweight championship twice with all the efforts and willingness".

3 idiots –"A bollywood movie where the two friends search for their long last treasurer friend. They revisit the college rewinding back the memories of their friend and in search of him in the future who inspired them to think differently, work differently and also to do what your heart says to you even if the society or the rest of the people called you idiots".

Into the wild –"Freshly graduated from college with a promising future ahead, 22 year-old Christopher McCandless instead walked out of his privileged life and into the wild in search of adventure. He sacrifices all his savings and house behind, he is in search for a peace and adventure life where he could get connected with wilders being".

Slumdog Millionaire –"This movie reflects a story of a teenager boy being accused of cheating on the Indian version of 'Who wants to be a millionaire'. Being tortured brutally by the policeman after the show for the conviction of cheating, he overcomes from the brutal treatment and wins the show in the final day which makes him now a known person in the nation".

127 hours –"A movie where a mountain climber trapped under a boulder while canyoneering alone near Moab, he is desperate to be rescued and fights for the survival for 127 hours until the rescue team approaches there.

The blind side –"The story of Michael Oher, a homeless and traumatized boy who became an All-American football player and first-round NFL draft pick with the help of a caring woman and her family".

Dead poet society –"English teacher John Keating inspires his students to look at poetry with a different perspective of authentic knowledge and feelings".