How to land on a job even when you feel underqualified for it?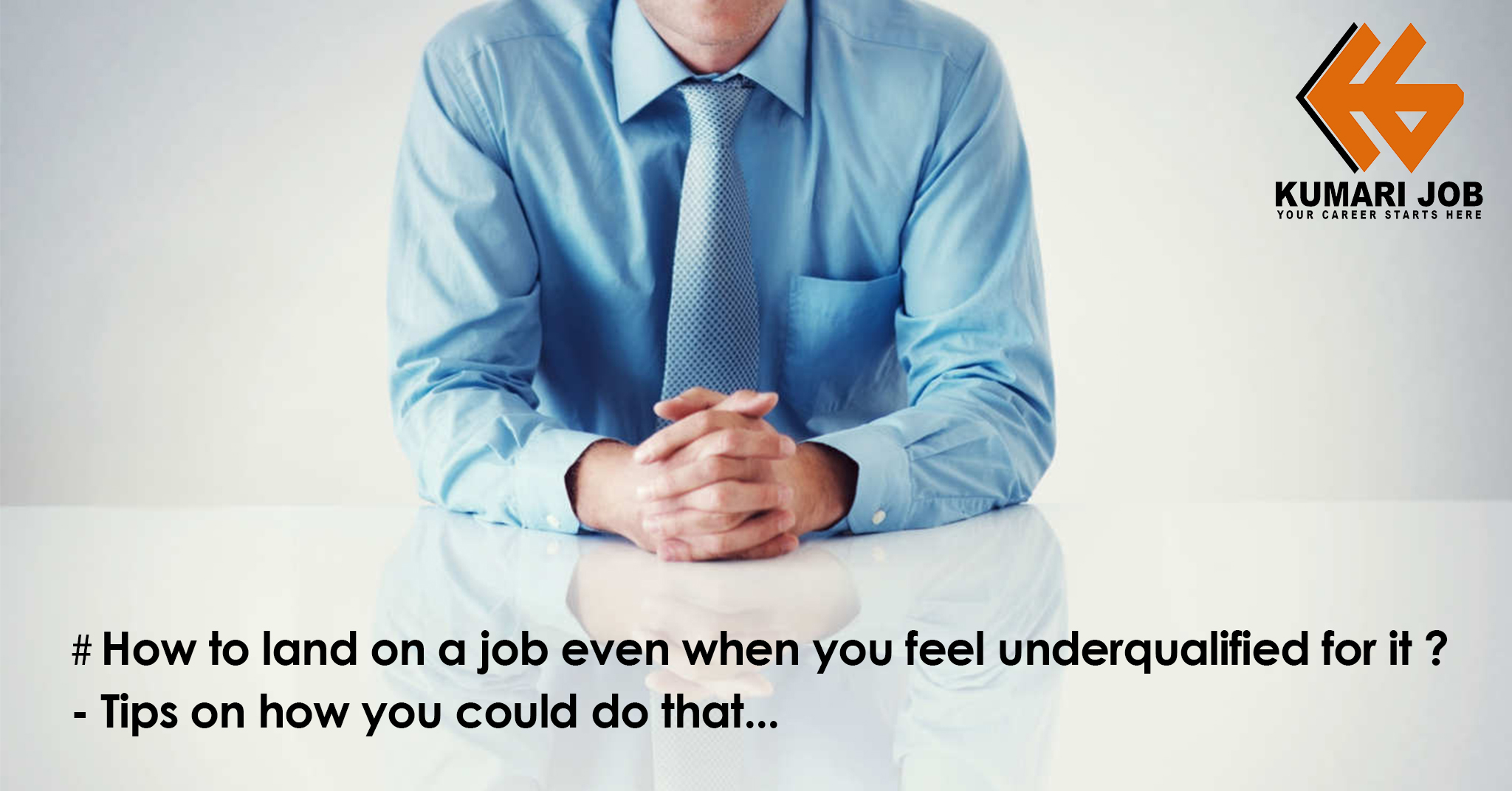 Job hunting and career development this era has turned the tables and has become different than how it used to be many years back. It is archived that, in the Great Recession many years ago,
Can you image employers ridiculously asking for qualifications from job seekers that did not even concern for the post they had to be hired to - a master's degree to be a receptionist or NASA astronaut experience to drive a bakery truck. Nevertheless, requirements changed and the hiring process has becomes much more easier and liberating of one will and dedication.
So, even if you think that your academic qualifications in the paper doesn't match to your targeted job's qualification, fear not. There are abundance of way to get hired in the post you want.
Play to your strength : First thing first , stop contemplating every criteria that does not match and show your employer what you excel at. Be it your dedication to learn new things, your work experience regardless of no academic qualifications , your flexibility to work in a team, temperament that you possess or your hard earned soft skills. Put it all in the table but in best possible and polite manner and see how your employer is convinced to consider you for the job.

Stop self-sabotaging and start working : All you have to do is be in your best mental health and thrive upon hard work and your hard work will surely pay off .Building a habit of researching on a topic that is completely new to you is far better than giving up. Also Leveraging your understanding of the company and figuring out how it functions can be the first step you take.

Tailor your resume: Your resume should be concise to be promising in the eyes of employer. It ought to be custom-made such that makes it simpler for enlisting chief to see the best fit between your experience and the activity position. Feature any abilities that coordinate the set of working responsibilities ,utilizing same language (or a nearby rework) at whatever point conceivable.

Leverage your network : This is an era of human networking. Your professional network will speak a lot for you. Being said that , it does not only depends on network but can be your plus point if you're thinking of competing in a plethora of resumes.

Be receptive :Have courage to be receptive to criticism and feedbacks and mold it in to opportunity to be a better version of yourself.