U.S. Embassy मा रोजगारीको सुवर्ण अवसर |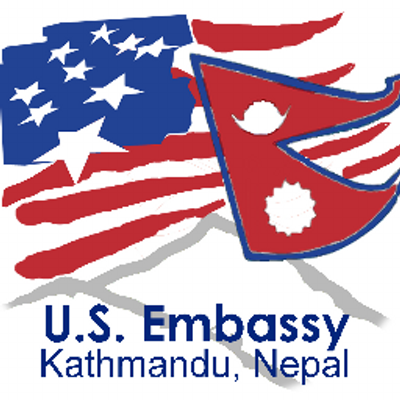 U.S. Embassy in Kathmandu ले अनुभवी र दक्ष नेपालीको लागि Financial Specialist को पदमा रोजगारीको अवसर प्रदान गर्ने भएछ छ | यदि तपाईमा त्यो क्षमता छ भने, यो मौका नगुमाउनु होस् |
OPEN TO: All Interested Candidates
The "Open To" category listed above refers to candidates who are eligible to apply for this position.
The "Open To" category should not be confused with a "hiring preference" which is explained later in this vacancy announcement.
POSITION: Financial Specialist, FSN-10; FP-05
OPENING DATE:August 2, 2016
CLOSING DATE: August 16, 2016
WORK HOURS: Full-time; 40 hours/week
NOTE: ALL ORDINARILY RESIDENT (OR) APPLICANTS (See Appendix for definition) MUST HAVE THE REQUIRED WORK AND/OR RESIDENCY PERMITS TO BE ELIGIBLE FOR CONSIDERATION.
BASIC FUNCTION OF THE POSITION
The incumbent serves as an expert and chief advisor to the Financial Management Officer (FMO) on all budgeting, accounting and financial planning matters. The incumbent is responsible for overall supervision, management and performance of the budgeting and accounting areas in the Financial Management Office. The Incumbent directly supervises three Financial Analysts and one Accounting Technician.
QUALIFICATIONS REQUIRED
NOTE: Applicants must address each required qualification listed below with specific information supporting each item. Failure to do so will result in a determination that the applicant is not qualified.
Completion of Bachelor's degree in Business Administration or Accounting is required.
At least five years of progressively responsible experience in accounting or budgeting is required. One year of supervisory experience is required.
Level IV (Fluent) speaking/reading/writing English is required. Level IV (Fluent) speaking/reading/writing Nepali is required. English language ability will be tested.
Thorough knowledge of financial operations and procedures relating to budgeting, funds control, allotment, obligation, disbursement and accounting is required.
The ability to use various Windows-based computer applications such as MS Word, MS Excel and MS Outlook is required. The ability to learn in-house specialized computer applications is required.
FOR FURTHER INFORMATION: The complete position description listing all of the duties and responsibilities may be obtained on our website at http://nepal.usembassy.gov/about_the_embassy/job-opportunities.html
HOW TO APPLY:
Applicants must submit the following documents or the application will not be considered.
Universal Application for Employment (UAE) (Form DS-174), which is available on our website at http://nepal.usembassy.gov/about_the_embassy/job-opportunities.html or by contacting Human Resources Office at the Embassy.
Any additional documentation that supports or addresses the requirements listed above (e.g. copies of education certificates, transcripts, degrees, awards etc.)
WHERE TO APPLY:
E-mail Address [email protected] (write "Application for Financial Specialist in the Subject Line)
Or Human Resources Office / G.P.O. Box 295 / Kathmandu, Nepal