काठमाडौँ UNDP मा Officer को माग | मात्र ४ दिन बाकी |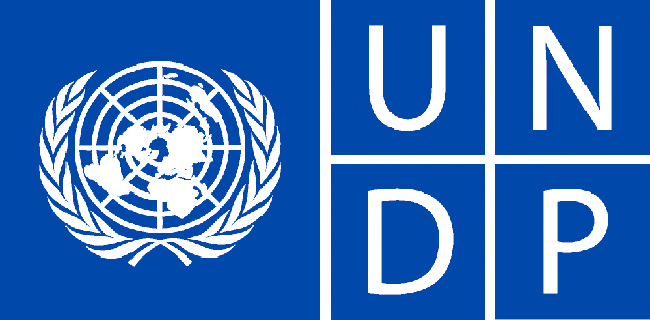 Since 1963 UNDP has been supporting the Nepalese people in their struggle against poverty. Much of this support has gone to building up the capacity of government agencies, civil society and community groups to fight poverty, and to bringing these groups and Nepal's donors together to design and implement successful poverty alleviation projects.
UNDP is looking for a Nepalese national for the mentioned poition.
Capacity Development Officer - NPPP 1 (Temporary contract) for Nepalese nationals only
Location : Kathmandu, NEPAL
Application Deadline : 21-Sep-16 (Midnight New York, USA)
Additional Category : Resilience and Climate Change
Type of Contract : Other
Post Level : Other
Languages Required :English
Starting Date :
(date when the selected candidate is expected to start) 01-Oct-2016
Duration of Initial Contract : 11 months
Duties and Responsibilities
Responsibilities:
The Capacity Development Officer will work under the overall guidance of National Project Director of RERL, Focal Point of SE4ALL at NPC and Assistant Country Director of Energy, Environment, Climate Change and Disaster Risk Management unit. The incumbent will work under the direct supervision of SE4ALL Coordinator based in NPC and in close coordination with UNDP Climate Change Programme Analyst to support SE4ALL team for implementation of SE4ALL initiative in Nepal, with a major focus on capacity building activities. Major responsibilities are as below.
Plan, design, prepare and implement SE4ALL capacity development activities in collaboration with NPC and as per the needs specified by the Government and partners;
Identify capacity development requirements of NPC and related government officials and design trainings programmes collaboratively by involving key stakeholders;
Develop capacity development modules on awareness creation, information dissemination and database management for key stakeholders at central and local levels;
Contribute towards development of materials, toolkits, arranging logistics and carrying out other SE4ALL Capacity Building Project related activities, under the direction of the SE4ALL Coordinator;
Develop training modules focusing on different topics linked with current trends of Energy Access, Efficiency, and Sustainable Development Goals etc;
Identify potential partners and institutions for training need assessment, conduct training activities and engage in contracting institution as per the need;
Engage in creating awareness about SE4ALL and organizing workshop/seminars;
Producing reports on the activities carried out for capacity building and link to actual capacity enhancement within the government system;
Conduct training programmes independently as well as in a team. Also conduct Training of Trainers to various group of Government Officials as well partners;
Ensure successful delivery of workshop and training programmes as per the work plan;
Any other related task requested by the Sustainable Energy Coordinator, SE4ALL team, and EECDRM unit of UNDP.
Required Skills and Experience
Education:
Completion of Master degree in Social Science, Development Studies, Public Administration or relevant field.
Work Experience:
Three years of experience in projects/programme in the area of capacity building;
Strong knowledge and experience of conducting training programmes in development sector preferably focusing on government institution;
Familiarity with institutions, mechanisms and a wide range of actors across the energy sector of Nepal is desirable;
Knowledge and experience in institutional capacity development;
Experience of working in coordination with ministries, government agencies and development projects.
Language and Computer skills:
Strong interpersonal and communications skills.
Proven abilities in written and spoken English and computer skills.
UNDP is committed to achieving workforce diversity in terms of gender, nationality and culture. Individuals from minority groups, indigenous groups and persons with disabilities are equally encouraged to apply. All applications will be treated with the strictest confidence.
View Job: https://jobs.undp.org/cj_view_job.cfm?cur_job_id=68498
Apply Job: https://jobs.undp.org/cj_apply.cfm?cur_job_id=68498