INGO Job | World Wide Fund for Nature | WWF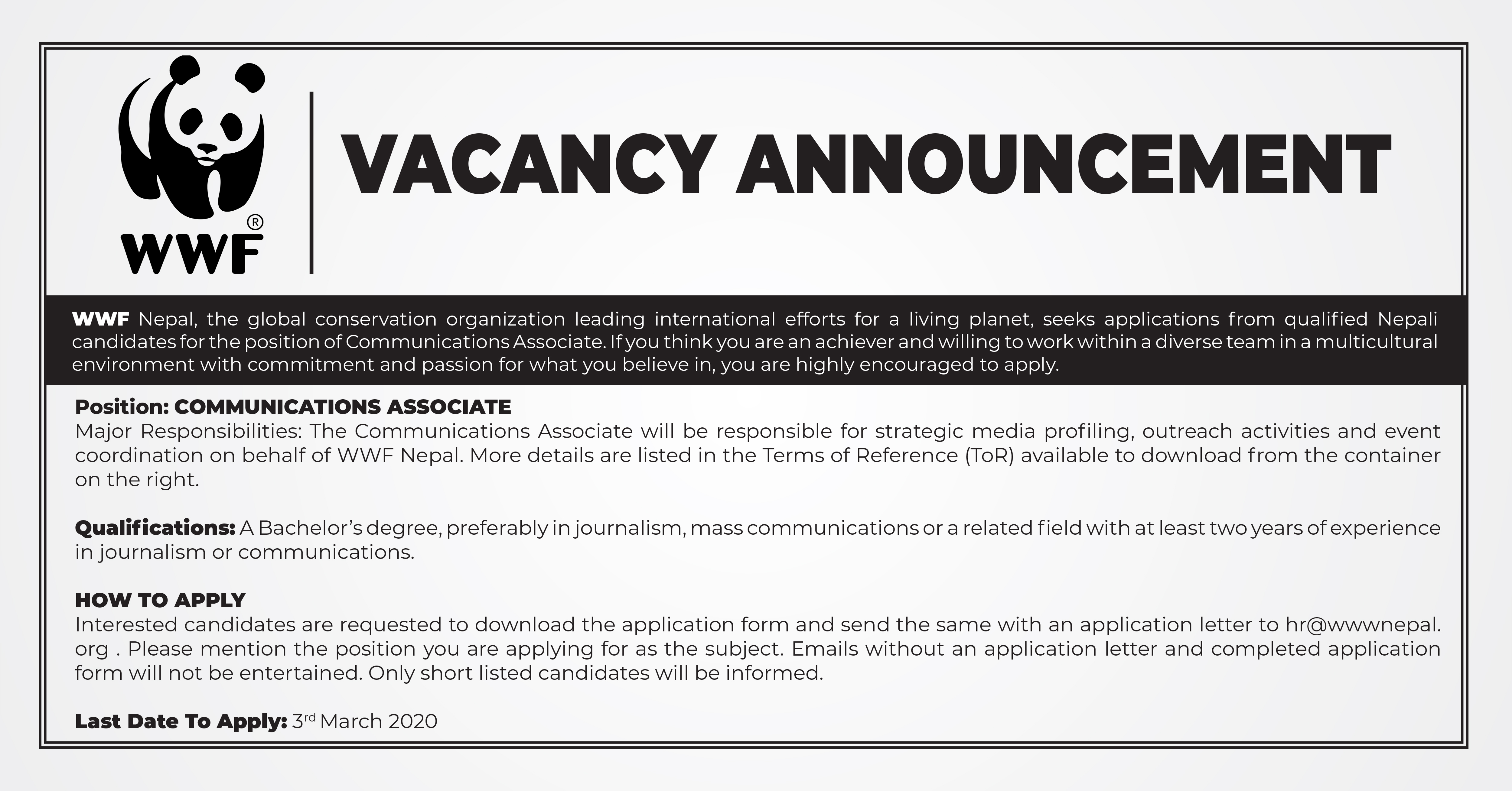 WWF Nepal
WWF Nepal, the global conservation organization leading international efforts for a living planet, seeks applications from qualified Nepali candidates for the position of Communications Associate. If you think you are an achiever and willing to work within a diverse team in a multicultural environment with commitment and passion for what you believe in, you are highly encouraged to apply.
Position: COMMUNICATIONS ASSOCIATE
Major Responsibilities: The Communications Associate will be responsible for strategic media profiling, outreach activities, and event coordination on behalf of WWF Nepal. More details are listed in the Terms of Reference (ToR) available to download from the container on the right.
Qualifications: A Bachelor's degree, preferably in journalism, mass communications or a related field with at least two years of experience in journalism or communications.
HOW TO APPLY
Interested candidates are requested to download the application form and send the same with an application letter to hr@wwwnepal.org. Please mention the position you are applying for as the subject. Emails without an application letter and completed application form will not be entertained. Only shortlisted candidates will be informed.
Last Date to Apply: 3rd March 2020