BASIC DO'S AND DON'TS OF BUSINESS ETIQUETTE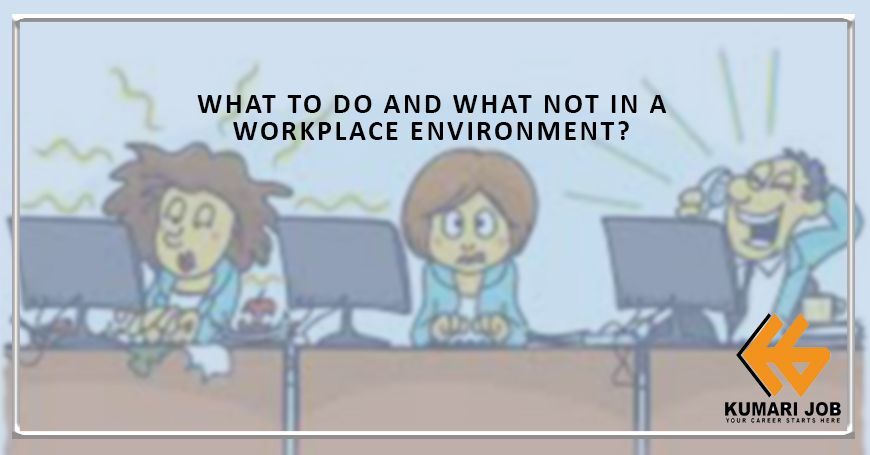 Did someone at work complain about the bacon stuck in your teeth when you hurried to work without brushing? Has anyone ever complemented how they love the way you change your socks daily? We bet not, but these are things sure to offend people around you when left uncared. Etiquettes are such things which may or may not get you extra points when present but will surely repel people even if they don't mention it. The Wall Street Journal (March 2014) also claims likeable people to be more befitting to get hired, get help at work and have mistakes forgiven more easily.
It's obvious that people won't be fan of you and your business if you have super annoying habits. From your clients, colleagues, customers, interviewers to business magnates; business etiquette impacts them all.
Here, we bring you the must know business etiquette regarding the following topics to save your job. (Don't have one already? No worries, this will also help you get through the pile of job applications and bunch of interviews in whole career.)
OUTFIT
Dressing smart doesn't necessarily mean expensive office suits. Neat, tidy, well ironed clothes put together can polish your look well enough. Stick to formal (mandatory for meetings, seminars and presentations or semi-formal look if your work is in business corporates and similar sectors. You can wear smart looking informal if you're not from any of those sectors (from creative jobs like photographer, designer, writer, etc.). Avoid too bright colors and glittery textures at work. Always save in mind, your dressing establishes your personal brand. For more tips refer to this handsome dog.
SMILE CULTURE
Don't make your facial expression as if you're a south Indian movie villain. A simple gesture of smile never goes unprofessional and will always make you look more welcoming, sociable and polite; all of that absolutely free!
GROOMING
For both men and women, we advise to trim your nails but if that's not a choice for you keep them clean and manicured. Never leave your hair oily. Just oily hair and nails are enough to make your overall look from wonderful to unpleasant.
Putting on too much makeup and bright clearly visible color shades doesn't look so work-like. You can put on neutral and fresh makeup. For hair, a ponytail or a bun will give a tidy look but you can go with the one that suits you. Avoid accessories. In case you don't want to avoid, be a minimalist.
Boys, don't underestimate the power of a tie. Turn to a knot tie rather than a bow tie for work outfit. Tucking in your shirt will instantly make you look more put together. Set your hair with gel, spray or a serum. It's okay if it suits you more the natural way. Men often have confusion regarding the beard. Even if you're a member of No Shave November, your beard is no problem as long as it's tidy, neat and groomed. Yes, also in interviews. We can already see you blushing.
PHONE
Never put your phone speaker on at workplace or in gatherings. Also set it on vibration mode if possible and if you can't do that never make a party anthem, very loud music or item song your ringtone. Many people and even professionals don't seem to care about this one, but believe us it creates really bad impression and can be annoying to people around you.
LISTENING MUSIC
Is it okay to listen to music while working? Without headphones it's a big no, not even at lowest volume. At special activities like events, programs surely not. Although you can listen by keeping one ear spare to listen to any important callings by boss or fellow workers if you're that much of a music addict.
Alert note: This is not allowed at work.
We'll reach you again with more of these in our BASIC DO'S AND DON'TS OF BUSINESS ETIQUETTE II. Till then keep visiting our homepage www.kumarijob.com for a workplace to show your impressive etiquette.